Fortyeight has from the outset worked for the music industry and the media.  Our solid experience, expertise and high end equipment have earned the respect and confidence of prestigious festivals such as:
Francofolies de Spa
LaSemo
Smile & Song in Louvain-la-Neuve
…
We have also assumed the sound mixing support of many artists:
Michel Jonas
Axelle Red
Puggy showcase
Michael Bublé showcase
Katie Melua showcase
…
Discover our expertise in the sound professions
Do you have a project, a specific request or questions about our services?
Then just complete the form below and we will contact you!
Fortyeight provides audiovisual technical services for the performing arts and entertainment sectors also. Our team has been a partner of "Sois belge et tais-toi!" from the outset, and provides sound mixing and video support at each performance.
We also work with:
The Charleroi Centre of Fine Arts
The Monnaie Opera House in Brussels
Flagey
Namur Royal Theatre
Discover our expertise in the image professions
Fortyeight provides tailored audiovisual solutions for your events.
Forget about technology
A microphone that hisses or does not work, video that is not displayed… Avoid such inconveniences and their undesirable side effects in terms of brand image.  Fortyeight can guarantee flawless technical service during your events. We assume all sound and image aspects of your:
Congresses
Conferences
Round tables
Meetings
Festivities…
We get you to forget about technology so that you can focus on your message.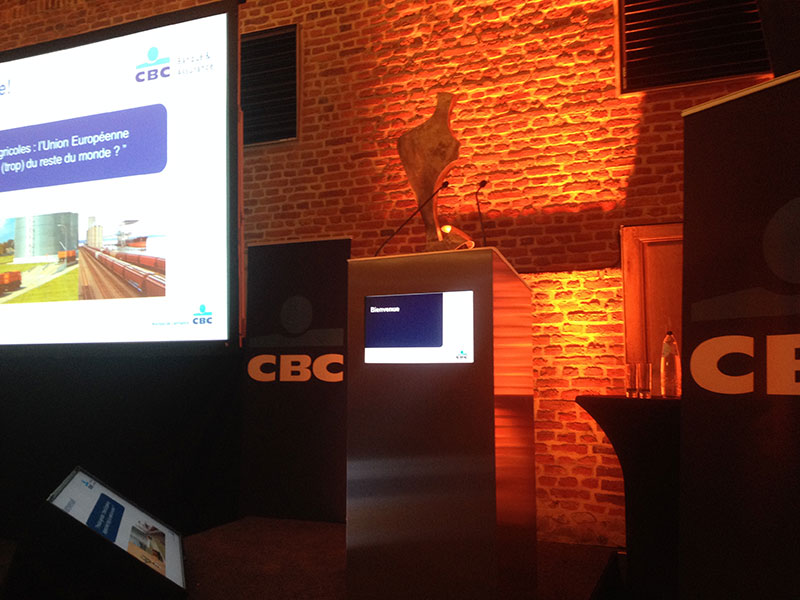 Put your image in sound and light
You have a message to get across?
A speaker or product to showcase?
Our technicians will provide advice and guidance throughout your entire project, for your:
Internal communication
B2B communication
B2C communication
Small-scale events
Large-scale events…
We analyse your needs together, and then our team comes up with the most appropriate solutions depending on your audience, objectives and media.
We are proud to count among our customers: ING – CBC – BNP Paribas Fortis – Jaguar – Land Rover – Service Public de Wallonie – Festival international 3D stéréo média…